I never understood the hype, but this silk pillowcase has soothed my lockdown anxiety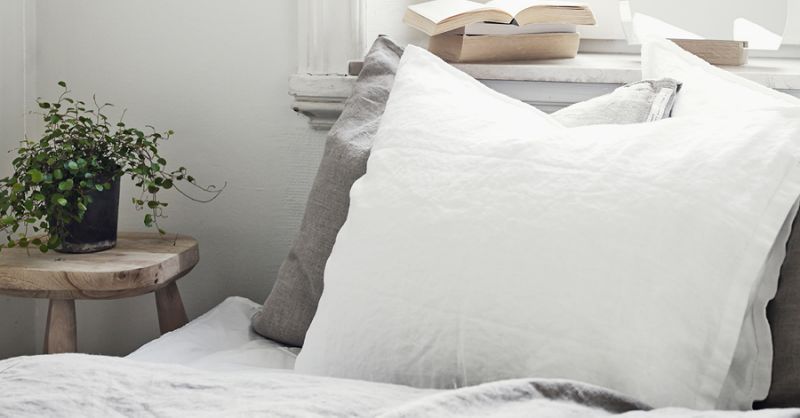 This silk pillowcase has helped me soothe me during the coronavirus lockdown. (Getty Images)
Yahoo Lifestyle is committed to finding you the best products at the best prices. We may receive a share from purchases made via links on this page. Pricing and availability are subject to change.
Trends come and go, but my persistent determination to resist them is constant.
If everyone is bingeing a particular Netflix series, I defiantly rewatch episodes of Downton Abbey. If people are raving about an app, I take great pleasure in not downloading it.
In fact, the only trends I follow are restaurant-based ones - I'm not about to miss out on a buzz-generating pizza.
So, when I invested in a silk pillowcase after several friends wouldn't stop praising them, I was just as surprised as everyone else.
I didn't quite understand what the fuss was about but I take my sleep very seriously hence why I spent £45 on The Ultimate Collection Silk Standard Pillowcase from my trusted high street favourite, John Lewis.
I used it on and off for a few months last year but never really built up any affinity for it, until the coronavirus pandemic broke out and the UK went into lockdown.
I was looking for ways to help soothe my anxiety, help my tired, dehydrated skin bounce back from the blaring central heating and improve a night's sleep that was fraught with bizarre dreams and lots of tossing and turning.
Now I understand what all the silk pillowcase fuss was about.
First, there's the impact it has had on my stress and anxiety. There is something about getting into bed to rest your head on a cool, ultra soft material that feels immediately comforting.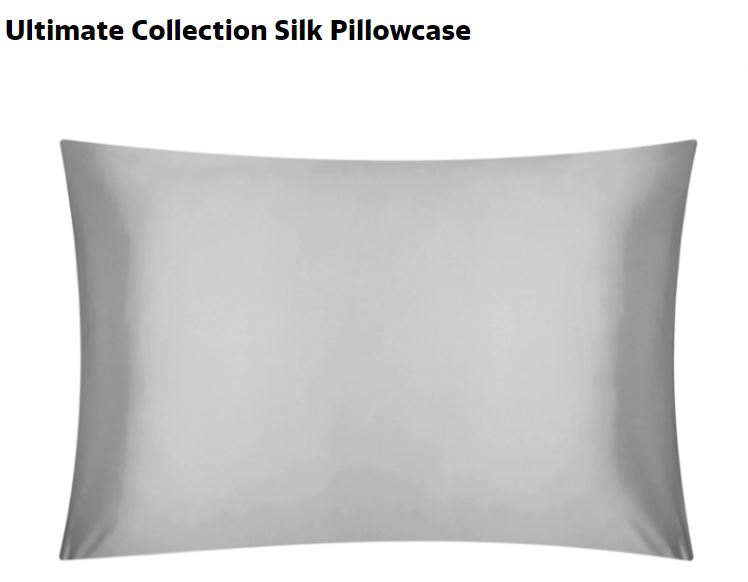 We will earn a commission if you click a link and make a purchase. The prices displayed are prices as of 01 April 2020 and these prices may have changed at the time of purchase.
£45.00
at John Lewis & Partners
I sleep mainly uninterrupted. I'm told that this partly due to the fact that silk pillowcases can help us regulate our temperature because silk fibres are inherently temperature-regulating.
Unlike cotton, which absorbs moisture, silk wicks moisture away to keep you dry and cool all night long.
Plus, the benefits to my skin have been noticeable.
A silk pillowcase helps prevent wrinkles and keeps skin from looking dull because it provides our face with a smooth surface with very little friction, which means less tugging on skin than with a traditional cotton pillowcase.
In fact, studies show that friction from tossing and turning causes creases in the skin, but a silky smooth surface can reduce that effect in the long run.
As well as this, Silk fibres are significantly less absorbent than many other materials, so they can help keep your skin's moisture and expensive face and hair products in place.
So not only am I getting the most of out of my overpriced night cream and hydration-promising hair mask, I'm also finding that my skin looks younger, plumper and more well-rested than before COVID19 came into our lives.
I'm yet to be able to report back on whether they prevent wrinkles (come talk to me in 10 years) but I do know that I'm getting better sleep than ever and have the brightest skin in my household.
Perhaps I shouldn't be so hasty to buck a trend in future...
Lỗi liquid: Không thể biến đổi String thành input có kiểu String
Lỗi liquid: Không thể biến đổi String thành input có kiểu String
Comment